"WHEN THE POWER GRID GOES DOWN"




Ever wonder what that might be like?





Story by Tim Jessop (Germany)



Lübeck, Germany May 16, 2018. The day started off normally. Breakfast and then down to the home office to help sort out and classify old negatives and slides for our family sports archive. About one hour into the work suddenly the lights shut down. Power out. I'll check the power box and switch the breaker back on, no everything is on?

OK I'll continue filing but that is not possible as I can't access the database on the computer to see who is filed and who is not. So I guess that's it for now with this work.

A friend comes to the door and informs me it's a multi city blackout. OK I'll call a friend I had an appointment with to tell him I'll be late. Strange my mobile is not connecting?

And now the story begins. I go for a walk waiting for the power grid to come back on, it should only be a few more minutes. I see more people outside than usual. Some are asking me if my mobile is working as theirs is not. People on the street are talking in groups and I assume it's all about no electricity, no power, no communication possible. I continue my walk and I stop in at our corner Turkish grocery store, they always have better avocados and tomatoes than the bigger grocery outlets. But it's not business as usual, the doors are open but the lights are out, they are concerned about the freezers and refrigerators and they tell me they have heard it might be eight hours before power is restored. The cash register doesn't open and there is no currency for product possible for now. I tell them I'll be back tomorrow.

On the way out I meet a friend and her daughter, they are sitting in their SUV and I ask what there are doing there parked in front of the grocery store? They said they had been to the bigger grocery stores for water and food but everything was shut down and in a strange way. How's that I ask? Well, because the automatic electric doors won't close the employees are guarding the entrance and no one is allowed in and everything inside is dark.

I also start to hear a lot of police and ambulance sirens and I wonder why, and suddenly I'm guessing there are quite a few accidents due possibly to traffic lights not working. So sure enough on the way back from the walk, I arrive at an intersection and cars are randomly crossing the streets, at what appears to be in an orderly way but the street lights are not functioning.

Back home my father; a photographer, and I decide to make a tour to see what a city without power looks like and make a little documentation on what it might look like if ever this situation comes to your neighborhood . Strangely enough there is somewhat less traffic than normal. I guess by now businesses have shut down for the day.

Our first stops are at nearby grocery stores, and sure enough as my friends had said doors are open and guarded and parking lots are empty.







Stores entrances are guarded doors won't shut. (Photo: Bruce Jessop)




Next stop is at a couple of business intersections and people are still quite disciplined and are carefully looking at crossing the intersections and not hitting or getting hit by oncoming traffic.




Drivers carefully crossing intersections with traffic lights out (Photo: Bruce Jessop)



What about people needing money at banks? Well same thing some doors are not able to shut down and are guarded, others come but are turned back as "we are shut down for business for the rest of the day".




Bank doors not functioning but no one allowed in for transactions. (Photo: Bruce Jessop)



More empty stores and empty parking lots. I drive by our family dentist's office and sure enough he's closed down as well.



Large grocery stores closed with empty parking spaces. (Photo: Bruce Jessop)



Dentist offices closed as well as health care offices. (Photo: Bruce Jessop)




Same thing a few meters away at a popular Italian buffet restaurant and well stocked grocery store with all sorts of quality products from our Euro friends in Italy. Closed and they also have door problems.






Restaurants shut down with guarded open doors.(Photo: Bruce Jessop)




The friendly corner auto repair shop also is closed down, but can't close the doors.



Car repair shops and everyday businesses shut down. (Photo: Bruce Jessop)
Gas stations shut down everywhere. (Photo: Bruce Jessop)



Police and ambulances overwhelmed with emergencies. (Photo: Bruce Jessop)





A few reports coming in of small time looting and 10 police cars had to be dispatched to one large shopping center. Also illness emergencies having to be handled by the fire department in support of ambulances.






Fire trucks in support of police and ambulances. (Photo: Bruce Jessop)




Another friend coming by to share his next door neighbor's plight as his kidney dialysis appointment was cancelled and the main hospital's emergency backup system did not function, so many patients in critical need had to be turned back.






Other main hospital/clinics fared better with their backup system.(Photo: Bruce Jessop)




And finally, the kicker, the emergency repair crew damaged another section of the grid and had no way to communicate back to the parts department (cell phones not working, TV and internet communication down as well) so it was one of the crew members that had to drive to the parts depot and return (more time wasted) to finally get everyone back to a "normal" way of operation in our little city of 216,000. As it turns out the problem was all the way to the edge of a much bigger city in Hamburg and fortunately did not affect them and a very much larger population.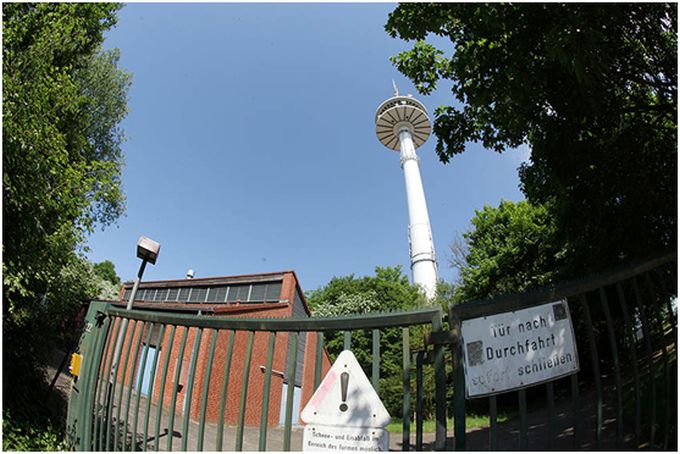 (Photo: Bruce Jessop)




Now the power has been restored and the initial eight hour estimate turned out to be only four hours.

The moral of this brief story and I'm sure there are many thousands more that could be shared today, is that even within a short time of four hours, there was chaos and at best major problems.

Our dependency on the power grid is enormous. It affects most of all parts of our society. Schools were closed, hospitals were compromised. The emergency responders were taxed with more than is possible to handle. Access to food, water and money was not available for some hours. What would happen if this situation persisted for days or even weeks. We are now more dependent than ever on cell phones and the internet for communication. Digital and card banking. This could be a preview of much larger and more serious consequences. And the reality of it all, was experienced today by many here in our part of the world as what you could refer to as experiencing the "trailer" of a movie and fortunately the whole "movie" was not to be experienced, at least not today…

And how long before panic and looting would take place? Not long…



Empty in the first few hours but certainly not for long. (Photo: Bruce Jessop)